Do I Smell a Sale?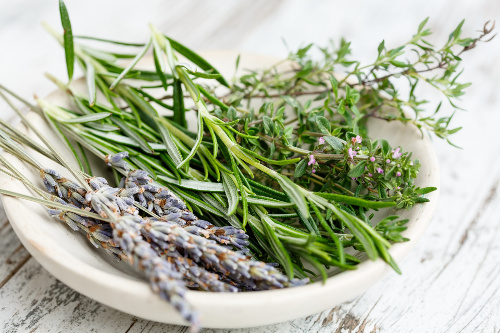 As a recent study confirms, 80% of people decide whether they want to buy a home within seconds of stepping into it.
However, this isn't always for aesthetic reasons, as many other factors can affect a buyer's initial impression of a property.
One of those factors is how the home smells.
Believe it or not, scent can draw the line between making a sale and having potential buyers running in the other direction.
Why are good scents important?
Prospective buyers tend to perceive a place as displeasing or of less valuable if it does not look and smell fresh.
Just as you wouldn't go into an interview for your dream job without showering that morning, you want your house to look and smell its freshest.
Essentially a listing walk-through is an interview between the house and its prospective buyers. If a home has an unpleasant smell, the agent may know immediately if it's going to make the home harder to sell.
According to The Ultimate Guide to Using Ambient Scent to Sell Real Estate, humans can detect at least one trillion different scents.
We react positively to smells we find familiar, which means as buyers we take more stock in properties we identify with.
For example, if a couple walks into a prospective home and smells fresh pine, it may remind them of a peaceful hike through the forest, thus allowing them to perceive the space as peaceful.
Or the scent could trigger memories of Christmas trees, leading them to imagine what it'd be like to have Christmas there.
Making the home smell its best
To ensure a home smells its best, it's important to explore the home for items that could cause foul odors. You can start by following these simple steps:
Clean. Do not simply surface clean. You will need to replace air filters, check air vents, remove any traces of mold in sinks and tubs, and clean current appliances. Then you can maintain surface cleaning. [Cleaning service link for Jackson Lake]
Trash Removal. Remove any trash from the home. This includes bathroom trash, junk mail, old boxes, etc. [ Hauling/Disposal Services at Jackson Lake ]
Floors. Have the carpets and floors professionally cleaned. Depending on the condition of the carpet, it may be best to have it replaced. [ Carpet/Flooring Sales Companies near Jackson Lake ]
Pets & Smoke. Make sure that any traces of pets, such as hair, toys, and litter boxes, are contained or taken out of the house. Also, remove any ashtrays and replace linens that may have been tainted by cigarette smoke.
Be sure to give special attention to areas that can generate the most odor, such as bathrooms and kitchens.
What scents, and where?
After the home has been properly cleaned, the next step is to choose a fragrance to fill the space when potential buyers visit.
U.S. News and World Report recommends using simple scents such as vanilla, herbs, green tea or citrus. Other suitable scents include aloe vera, ivy, and lavender. [ Learn why one single scent is better than a blend in this article from Houzz ]
Even though the choice of scent is important, how you choose to disperse the scent is just as important.
It is best to use discrete methods to do this. Examples include potpourri, oil plugins, linen, reed diffusers or fresh plants.
Regardless of which smells you choose, remember masking bad scents isn't going to fool anyone. Find the source of the odor, treat it, and then proceed with making the home smell to sell.
Sensory smells can make a person picture themselves living, working and most importantly, breathing in the home. Be sure the scents you choose can paint the picture you want it to.
by Lake Homes Realty STAFF on MAY 15, 2019 / Article co-written by Dezirae McGee and intern E'vondrua Harvey
For The #1 Jackson Lake Real Estate Company
Call or Text Wally Cawthon 770-313-0574